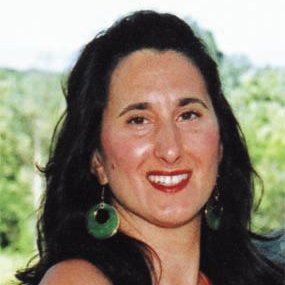 AM&J Digital is a New York State certified women's own business enterprise, headquartered in downtown Albany, and serving clients throughout the Capital Region and beyond. Leaders in printing large format graphics and displays, AM&J specializes in event signage, banners, trade show graphics and museum exhibitions. Founded in 1990, the company started out as M&J Separation and Prepress House. Lori Squadere took the helm as CEO/Owner in 2000 and expanded the company's services to on-site printing, design and all facets of the large format industry. In 2005, the company, expanded to include trade show exhibits, displays, and management services. They offer a complete showroom housing the latest materials and exhibits.
"Many clients come to us with a preconceived idea, but our mission is to educate them with the many options and solutions available in the large format industry."
AM&J Digital offers extensive large format printing and marketing collateral including trade show exhibits,  banner stands, outdoor signage, table throws and tabletop displays. Many of their projects include point of purchase signage and corporate interiors. AM&J also provides clients with full management services for trade shows including shipping, storage, rentals, refurbishment and more. They have an in-house design department that can work on small or large projects.
As the company grows, AM&J constantly strives to improve and update its services and print capabilities to accommodate the needs of clients. They take pride in supporting many local and national non profits, cultural and art institutions. Their team is available to handle all aspects of a project, from concept to installation. Our specialty are projects that go beyond the traditional large format graphic venture.